Drawing more than 200 professionals from intelligent transport systems (ITS) and related disciplines, ITS Australia hosted the first in a series of ITS showcase events, last Thursday in Melbourne.
Focusing on automated vehicles and cooperative ITS, the event was setting the stage for what's to come as Melbourne prepares to host the 23rd ITS World Congress later this year.
Welcoming a number of local and international delegates, keynote speakers from USA, UK and Europe shared insights about global technology that is changing the way we use and develop transport technologies.
Looking to our neighbours within Asia-Pac, Chief Engineer, Transport, Chin Kian Keong of Singapore Autonomous Vehicle Initiative (SAVI) placed a focus on envisioning a town with automated vehicles to help combat some of the challenges Singapore faces - such as increasing travel demand, shortage of labour, land constrains and an ageing population.
Singapore's future vision of automated vehicle mobility
Also offering expertise at the showcase event was Peter Sweatman, Principal at CAVita and previous Director Michigan Mobility Transformation Center.
Giving life to transformational technology in transportation, Mr Sweatman spoke directly on transformational mobility through connected vehicles and infrastructure, automation and indeed the explosion of interest in everything connected in V2V, V2I and V2X technologies.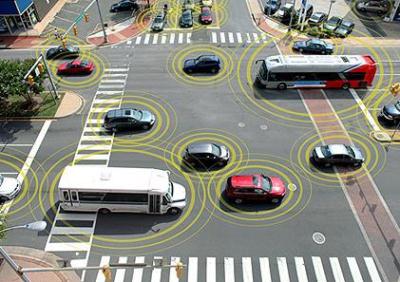 Other international speakers included Secretary General ITS Asia Pacific and Chair, International Cooperation Working Group, Hajime Amino, Richard Harris, Solutions Director Xerox and ERTICO, as well as local Australian speakers representing both private and government funded projects.
With the next ITS Australia showcases marked for Brisbane (May) and Sydney (June), these networking events are the ideal platform to connect professionals from local and overseas markets, says ITS Australia CEO, Susan Harris.
"Our showcase events are a fantastic way to network with like-minded professionals in the fast moving space that is ITS. Now that we are in the year of the 23rd ITS World Congress, it is particularly important to see major international speakers such as Dr Keong, Mr Sweatman and Mr Harris presenting their work down under, inspiring other leaders and international delegates to come to Melbourne, Australia for the Congress," Ms Harris added"
Further information:

Susan Harris

Chief Executive Officer

+61 (0)408 794 532

Felicity Robertson

Media Advisor

+61 3 9426 5388