Melbourne Port System Tour: Enhancing Future Freight Productivity with ContainerChain and 1-Stop
Organisation: Port of Melbourne Corporation
Congress Themes:
Network Safety
Environmental Sustainability
Future Freight
Category most closely aligns with:
Ports – Air and Sea
Freight Management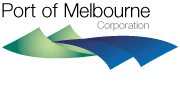 Visit the Port of Melbourne's Port Education Centre, located on the bank of Melbourne's Yarra River. The purpose-built facility is one of the vantage points where visitors can experience a passing ship up close as backdrop during the overview briefing with regards to the application of ContainerChain (that is, eGate app for truck access to empty container parks) and 1-Stop technology (that is, Vehicle Booking System (VBS) and SOLAS Verified Container Weight (VGM) compliance) within the Melbourne Port System. The tour then continues with an empty container park site visit facilitated by the Port of Melbourne Corporation.
Containerchain, a web-based software is used as a tool to manage park operations, enhance gate access efficiency and yard processes, eliminate vehicle congestion and has recently launched the 'eGate' app for smartphones and tablets, connecting the container truck drivers with empty container parks and other parts of container logistics supply chain operators.
The site visit will enable the visualisation on how future freight technology innovation developed by Melbourne companies, providing the logistics efficiency solutions through online truck bookings, paperless gate control, automated truck arrival processing, automated container surveys, real-time container status management and forklift work allocation.
Tour will also include a visit to a container terminal site at the port such as:
Swanson Dock West (operate by DP World)
Gain insights on container yard operations and High Performance Freight Vehicles turnaround movements through the port and see how the 1-Stop's Vehicle Booking System (VBS) is used as a tool to drive productivity among the port community. See how the proactive gate access time slot bookings system enables better transparency in information flow among port community and enhance terminal capacity management. The tour will showcase an integrated port community system to provide visible data about vessel and container movements, improve utilisation of equipment and resources, automation of repetitive transactions, VGM compliances electronically with better data quality and better ability to respond to customers.
Schedule:
| | |
| --- | --- |
| Tuesday 11 October 2016: | 2.00pm - 4.30pm |

Cost: AU$50 incl GST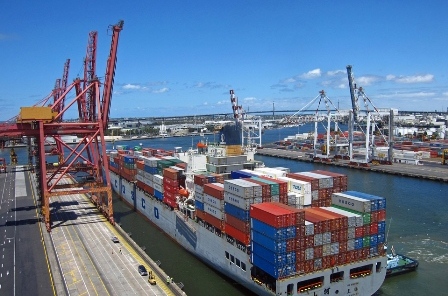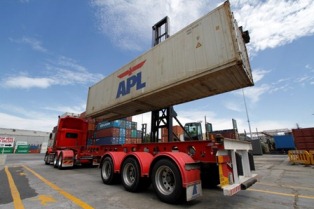 LATEST UPDATES
On demand, on-line access to the ITS 2016 recorded sessions now vailable. Click here to find out more.
Click here to view the latest media coverage for ITS World Congress 2016
Australia to host the 23rd World Congress on Intelligent Transport Systems in Melbourne from 10-14 October 2016.
Cick here to read the latest Media Releases.