Podcasts

Want to know the latest from the 2016 ITS World Congress at a time convenient to you? Then listen to our podcasts any time anywhere with our regular productions covering a range of ITS issues before and during the World Congress. Hear from podcast partner, Paul Hutton, with the 'Countdown to Congress' podcasts in the lead up to the event, and between 10-14 October, there will be daily 'Congress Today' programs.
Paul is a trained broadcast journalist who has worked on a variety of radio and TV stations across the UK, and is also an ITS professional having run the traffic news operation of Trafficlink (now INRIX Media) and then spending five years as Managing Director of Global Traffic Network Europe where he also worked on traffic operations in Australia and North America. Paul is editor of the UK ITS magazine Smart Highways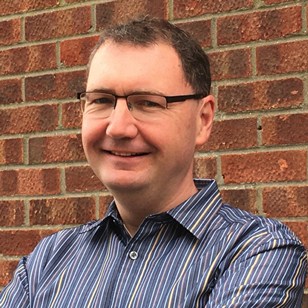 ---
The final podcast from the 2016 ITS World Congress really is a must-listen, thanks in part to some remarkable young people.
Paul Hutton talks to three students who have worked on transport technology and shown a real enthusiasm for the industry.
From the future to the long-serving, Paul talks to Australian ITS grandee Peter Sweatman, who's instrumental in all that goes on in the test bed of Ann Arbor in Michigan, USA.
He also chats to Gavin Smith, the man behind Bosch's driverless car in Australia, who is keen for much of the safety technology to be used sooner rather than later.
There's the winner of this year's ITS Diversity Award, supported by ITS (UK), and we thank the people behind this year's event, widely agreed to be the best World Congress ever staged.
---
In the third Congress Today programme from Melbourne 2016…
We hear from Professor Eric Sampson, who talks about his induction into the ITS Hall of Fame and about his long career in the industry.
Swarco's Richard Neumann discusses his partnership with Andrew Bull's company Braums, while there's more discussion about European-Australian collaboration with Anthony Arandt of MVIS/Bartco.
Andrew Hall returns with his Aldridge Traffic Controllers hat on to demonstrate GTT (Global Traffic Technology's) signal priority system along with GTT's Mike Haldane around the streets of Melbourne and Chris Bax, from Cubic, talks Mobility as a Service and more.
---
In the second Congress Today programme from Melbourne 2016…
Paul Hutton discusses Mobility as a Service and transport modelling with PTV Group's Miller Crockart. He chats about enforcement with Richie Jones of Jenoptik and takes a ride on the Easymile driverless pod with Transdev's Australasian CEO Rene Lalande. There's news of a name change at Xerox and we also meet some native Australian animals inside the exhibit hall.
This is the second of four programmes from the event this week.
---
There's a lot of varied content in the first of the podcasts from Melbourne 2016, beginning with some highlights from the opening ceremony. We then hear about the demonstrations at Albert Park with the man who led planning for the demos and exhibition, Chris Koniditsiotis who is CEO of Transport Certification Australia.
Mott MacDonald's Ian Cornwell, talks about a paper he wrote about Predictive Dynamic Distributed Network Management which is being presented on Tuesday at the conference, while Scott Silence from Xerox discusses delivering Mobility as a Service in 2016. We also head to the demo zone at Albert Park to hear how Victoria Police here in Australia are embracing technology to improve road safety, and there's a reminder about the congress app.
---
In the final preview podcast, Paul looks forward to the World Congress by talking with:
ITS Australia's CEO Susan Harris about the social side of the event, Chris Bax of Cubic Transportation Systems about the challenges of delivering solutions around the world, and we hear a different take on this from Pat Musgrave, co-owner of MVIS/Bartco. We hear about the special congress app from Mark Whitmore of HERE maps and there are more words of wisdom from Australian ITS grandee Peter Sweatman talking about long-distance freight movements and, of course the final one of Dean Zabrieszach's guide to Melbourne. Remember there will be daily programmes with news and views from Melbourne all next week, your ideal guide to who to see and what to do at Congress and if you can't make it, these podcasts are the perfect way to keep up with what is going on and not miss out on the big issues being discussed and technology being demonstrated.
---
In the September preview podcast, Paul looks forward to the World Congress by talking with:
ITS Australia's CEO Susan Harris about what to expect in the exhibition, including details of furry and scaly occupants of the exhibition hall. Miller Crockart of PTV Group talks about smart cities and automation with a reminder "it's the software, stupid." We hear more from Australian ITS guru Peter Sweatman and also from Michigan DoT Director Kirk Steudle about how ITS differs around the world while Ken Cowan from Mott MacDonald tells us about an exciting driverless rapid transit solution being worked on right now. Add to that Vice President of ITS Australia Dean Zabrieszach's guide to Melbourne and you have another fascinating 25 minutes of industry chat as we countdown to congress.
---
In the August podcast, Paul previews the World Congress by talking with:
ITS Australia's CEO Susan Harris about the Technical Tours. Mike Haldane of GTT, Global Traffic Technologies explains why this event is so important in his company's global growth plans. Australian ITS guru Peter Sweatman discusses ITS in the Asia-Pacific region. Geoff Collins from Jenoptik discusses his company's plans in Australia after the acquisition and rebranding of British company Vysionics and Dean Zabrieszach, Vice President of ITS Australia gives us some tips about what to do out and about in Melbourne.
---
In the July podcast, Paul talks Smart Cities with:
ITS Australia's CEO Susan Harris who previews the congress sessions
Richard Harris of Xerox gives his views about one of the key subjects, Mobility as a Service
We have another viewpoint on MaaS and the wider technology changes we are seeing from Steve Gooding, head of the RAC Foundation, with a warning for us not to get carried away And Swarco's Richard Neumann explains what's in it for businesses when they come to congress.
Thanks to our sponsors Cubic Transportation Systems Mott MacDonald PTV Group Swarco Jenoptik Xerox MVIS/Bartco and GTT Global Traffic Technologies
---
Broadcasts
ITS Australia CEO, Susan Harris interview with Thinking Highways.



LATEST UPDATES
On demand, on-line access to the ITS 2016 recorded sessions now vailable. Click here to find out more.
Click here to view the latest media coverage for ITS World Congress 2016
Australia to host the 23rd World Congress on Intelligent Transport Systems in Melbourne from 10-14 October 2016.
Cick here to read the latest Media Releases.