We're pleased to advise that Emirates Airline has been selected as the partner airline for the 23rd World Congress on Intelligent Transport Systems . Emirates has excellent connections to all six continents via Dubai with more than 140 current destinations worldwide – and is expanding its route network all the time.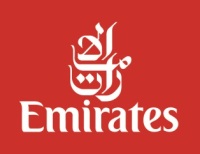 Terms and conditions
Outbound and inbound travel must be within the validity period
Please note, the promotion code requires the end destination of the journey to be Melbourne.
Destinations: Offer valid ONLY from and to gateway cities in which Emirates operates direct flights.
Discount applicable: 10% off the prevailing lowest online fare on Business Class and Economy Class return fares. No discount is applicable on First Class fares.
Offer extends to companions travelling with attendees.
Regular charges apply for any modification and changes as per the fare rules and conditions.


LATEST UPDATES
On demand, on-line access to the ITS 2016 recorded sessions now vailable. Click here to find out more.
Click here to view the latest media coverage for ITS World Congress 2016
Australia to host the 23rd World Congress on Intelligent Transport Systems in Melbourne from 10-14 October 2016.
Cick here to read the latest Media Releases.